The Downfall in Crypto World
Read this amazing article  Cryptocurrency 2 – The Downfall in Crypto World by Sachin Singh and share it with your friends.
And don't forget to share your valuable comments in the comment section below.
Well well well !! Since I published my last article, there is a bloodbath in the world of cryptocurrency. Now the point is what should we do next, should we take our money out or should stay invested and many more questions are coming into your mind as I was bombarded with no. of questions from my friends, relatives over text and call.
Unfortunately, most of them started their investment the same day they read the article and did clarification with me and then 30-50% drop in their crypto portfolio in two days span.. It made me realise, Am I such an unlucky person!! Well it's not actually me as the globally market cap drops by 177 billion $ and I alone can't be reason for such fall (bad PJ).
Now, I have mentioned in my previous article that one should invest max. 5-10% of their portfolio in crypto, because along with the crazy returns, risk of losing capital is also high. If you are expecting a return of 1000% + or dream of becoming a millionaire by doing it then you should be ready to take risks and have patience.
Risk reward ratio is too low when compared to the rewards expected out of it. People do option trading, intraday when there are almost the same or more chances of losing money than making, then why are they afraid of crypto..
Just invest the amount that you usually spend on a party night and stop worrying about the invested  money. Give it time to grow, that penny investment can bring drastic changes to your lifestyle if it clicks. And worst case if you lose, think of it that you spent at a party or bought some clothes that's not fit you anymore. Is it still a big deal for you? Do comment and let me know what you think or if you like the content.
Most of us have watched Scam 1992, and heard a dialogue "bhaiya risk hai to ishq hai".
Same theory applied here. Just one advice from my side, only invest a low chunk of your Portfolio amount in crypto not more than that to minimise risk factor..
Here are currency returns even after current drastic downfall has been shown below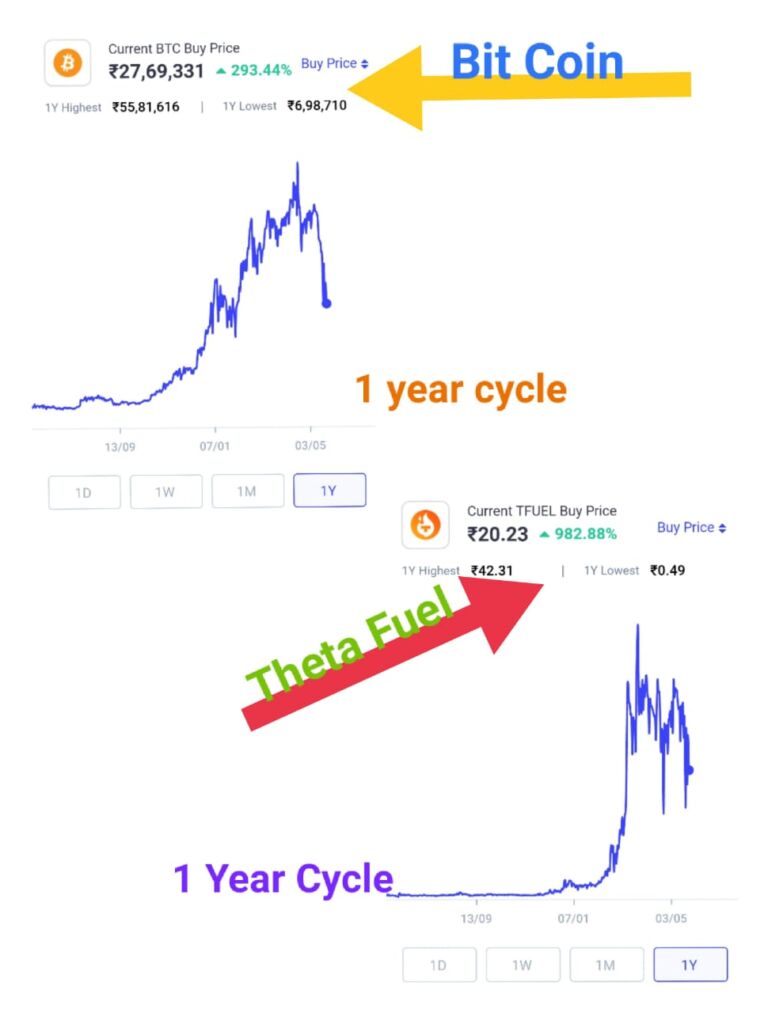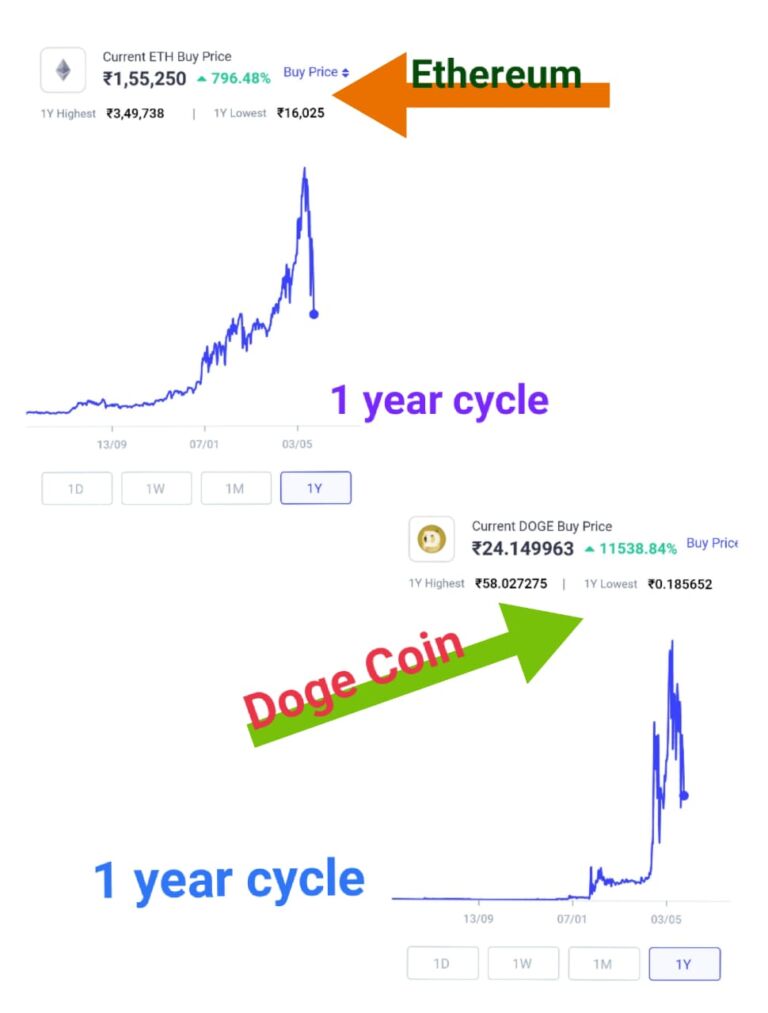 Click here to read the first part of this article.
Let us know what do you guys think about this amazing informative article on Cryptocurrency 2 – The Downfall in Crypto World, in comment section below  and motivate our author by sharing post and also commenting on the post or also Contact us if you interested in writing with us.
Stay tuned for more amazing stories, poems & articles like this.
For sponsor any article or your article you can mail us with your logo ready and details.
Note: This is an just educational purpose article and our views or opinions on crypto market and we do not encourage anyone to invest or spend any of your hard earn money.
As investing in market is subjected to market risk so, do your own study well before investing in any kind of market.