On 15th Aug 2022, India will celebrate 75th Independence Day and we as Blogscart team feeling so happy and wishing you all a very happy Independence Day. We all should celebrate this Auspicious National Festival and we feel grateful to live in the world's greatest democratic country.
So, on this great day we are dedicating this Independence Speech by Vibha Maam, don't forget to share it with your friends.
Independence Day Speech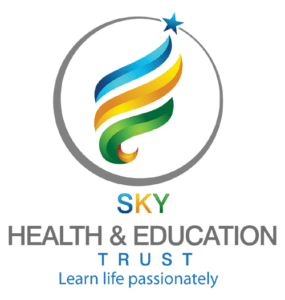 Jai Hind
My dear elegant staff and my sweet children..
"A gracious and ecstatic Independence Day to all."
You know, we are gathered here to celebrate our 75th anniversary (Amrit Mahotsav) of Independence.
Children, you are looking so adorable and elegant with a national flag in your hands and a symbol of nation against your heart. you are looking so colourful and cheerful today.
As you know Bachcho, we live in Bharat and we are Bhartiya. "India" this name was given to Bharat by Britishers. They pronounced Hindi as Indi. That's why Bharat got a new name as India.
On this day, our country got freedom from the English rules after being ruled by them for more than 100 years.
On this day, our prime minister hoists the national flag on the Red Fort in Delhi. Twenty-one (21) gunshots is fired in honour of the solemn occasion.
A National holiday is observed on independence day and everyone celebrates independence day by hoisting flags in schools, offices and society. This day is celebrated with great enthusiasm and patriotism.
Every Bhartiya celebrates independence day as a respect for the country irrespective of caste, Creed and religion.
Every year we celebrate Independence Day on 15th August.
Independence Day is one of the honourable celebrations of the nation.
Tricolor is our national flag. Each colour of our flag gives us a specific message like Saffron colour signifies courage and renunciation, white colour signifies faith and peace whereas green colour represents the prosperity of the country. In the centre of the flag, there is an Ashok chakra that contains 24 spikes that are evenly distributed. They represent continuity and progress of the country by the hard work of its citizens.
keeping faith, love and the sacrifices of our ancestors in our mind, we take an oath to carry on the legacy to make our country proud and to carve a better future for our motherland.
It is our duty to do every possible thing which will give birth to a better Bharat because youths are the pillar of the country and they are the best asset of a country.
Unity is diversity is the speciality of our country. Being a proud citizen of our country, we can never forget the importance of this day in our history.
We pay tribute to our country and freedom fighters Rani Lakshmi Bai, Rani Durgawati, Shivaji, Prithvi Raj Chauhan, Maharana Pratap, Chandra Shekhar Azad, Bhagat Singh, Veer Savarkar, Lala Lajpat Rai, Vallabh Bhai Patel, Subhas Chandra Bose, Khudi Ram Bose, Sukhdev etc. who lost their lives for setting the country free.
Let us join hands to make Bharat the best nation in the world.
Bachcho you can't do much more for the country at your end now physically because you are so young but you can follow every rule and perform your duty gently towards the Nation. For instance: getting education, maintaining discipline, keeping the environment and surroundings clean , obeying and respecting elders.
"khub padho aage badho"
Jai Hind
SKY Children Academy, Laksar