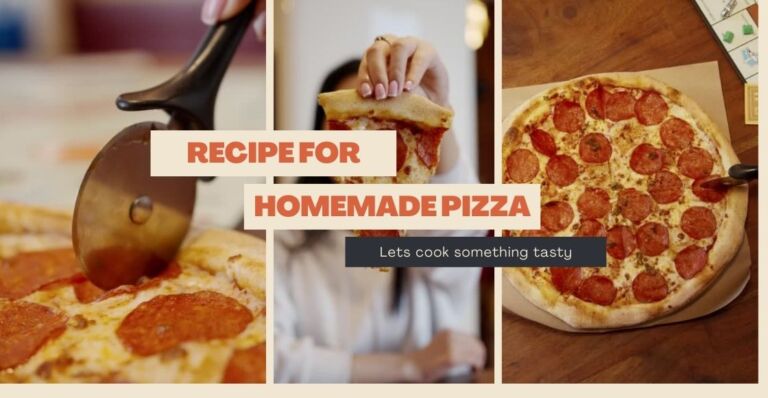 First, take a block of paneer and then cut it into square pieces and then in a bowl add paneer pieces that you have cut, and add half teaspoon red chilli powder, then one-fourth teaspoon of turmeric powder, and then coriander powder one fourth, and salt according to taste, marinate all of this and also add a pinch of chat masala.
Marinate for 15 minutes and then shallow fry if you want crispy paneer cubes on your pizza. Else don't fry.
Take a pizza base and cut it from the top. Make sure to cut a thin layer and then put pizza sauce as a base and you can add pizza sauce as a base and then add grated mozzarella cheese on it. After that press it with the layer that you cut and on the top of the layer you have cut add a bit of pizza sauce and then add mozzarella cheese. Make sure you add grated cheese on it and then add capsicum, tomato, onion and your choice of toppings, and also add the paneer that you have shallow fried or marinated.
Then add toppings of your choice and add more cheese. Adjust cheese according to your choice. Add chilli flakes and black pepper as the last step.
Now preheat the oven at 180 degrees celsius for 5  minutes and then bake the pizza for ten minutes at the same temperature. Garnish your pizza with chilli flakes and black pepper. Your homemade pizza is ready.
Note- Put grated cheese on top of the toppings if you want extra cheesy pizza.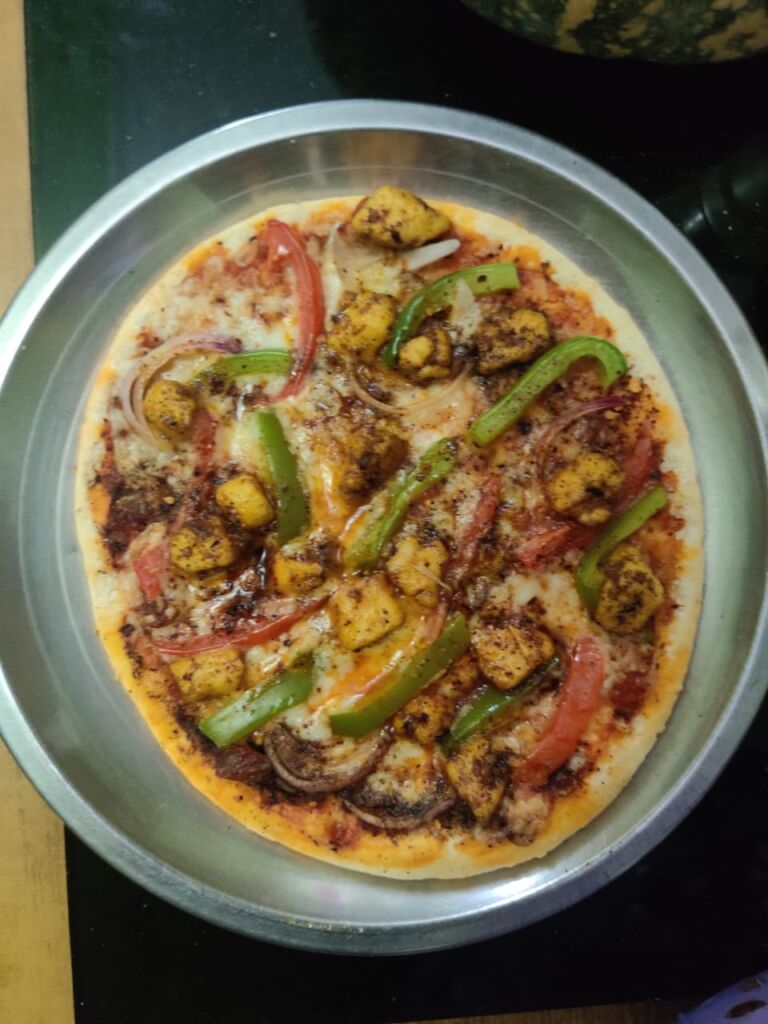 Thank you so much for reading! and don't forget to comment below in comment section and appreciate the hard work of our author by sharing it with your friends.
Stay tuned for more amazing stories, poems & articles like this.
For sponsor any article or your article you can mail us with your logo ready and details and do comments in the comment section below.