So, it's a real life incident based on a prank happened during lockdown!
Based on true statement "Khali dimaag Shaitan ka Ghar"
As we all cousins were reunited in lockdown at village, so we barely had anything to spend our time with, when even the network was poor and pricky summers was adding to it!
So, while chatting and teasing each other, we decided to make a prank call like RJ NAVED!
So, the lucky person to be selected for a prank was no one but our neighbor (Vipin bhaiya), we arranged his number and then started discussing Modus operandi,
What was the actual Plan!
After a long discussion for a plan, the first time we called him as a recruiter of chappal (Slippers) company.
As it was a like a play:
Lead role: Me (H.R team)And Gaurav (cousin)(recruiter)
Background assistance: Sheela didi(she gave her phone number to be used),.
Promoter of the prank or script writer: Shikhar bhaiya
Audience cum motivators: Mohit, Shubham, Rahul.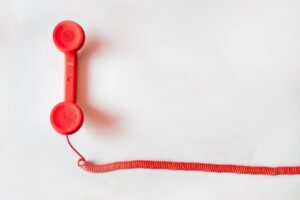 Did we Succeed?
So here it begun, Gaurav called him, "Hello! I'm Sunil from naukri.com, looking for the field worker in our company,
So, kya aap chappal KHAOGE? sorry, matlab bnaoge?
Vipin bhaiya: said no to this, but Gaurav, intentionally ignored and said I'm passing your call to my senior Disha ma'am!(me)
Me: "HELLO VIPIN! I'M DISHA,SO YOUR CALL IS TRANSFERRED TO ME, FOR YOUR SECOND ROUND, INTERVIEW PROCESS. SO MANY CONGRATULATIONS! (trying to sound, like professionals) SO, "PLEASE GIVE YOUR INTRODUCTION"!
Vipin bhaiya: Madam, hum kisi company me apply nhi kre h!
Me: Are you interested in this?
Vipin bhaiya: said no, and call ended _____.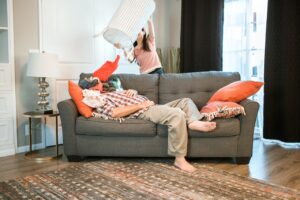 We were motivated enough for another attempt for a prank!
This wasn't expected and to be honest, MZA NHI AAYA! So, we decided to call him again, with a different number and different script better than last time to execute a prank. So, this time we crossed all our limits and went far beyond.
This time, a proper blueprint of everything was prepared. multiple rehearsals was done! And every thing was set to begin ______.
This time phone number was mine, I was damn reluctant to share my number, due to security reasons, but then, We had no option, because other numbers were too much overused to have reported spam on truecaller.
What's was another strategy!
So, this time our Star casts were:
Script writer/promoter: me
Lead role: Sheela didi (Sita)
Audience/motivators: Mohit, Gaurav, Rahul, Shikhar bhaiya & Shubham.
And here it begun, we were damn excited , to play this,
So, as already mentioned, phone number was mine, and Shila didi called him (Vipin bhaiya) as Sita.
Sheela didi: "HELLLLLOOOOOOO! MAI SITA, PEHCHANA??
(All of us including me were giggling from behind without being heard)
Vipin bhaiya: As like typical Indian boy, Stammered slowly answered (HAN KON?)
Sheela Didi: KYA HUA? AWAJ PSND NHI AAI KY?????
Vipin bhaiya: Unexpectedly! (NHI, AP KON BOL RI H??)
Sheela Didi: "ABHI TO BTAYA,MAI SITA BOL RI HU,…."" AP BTAIYE KAISE HAI??
Vipin bhaiya: " TRYING TO FIX THE MEETING…. SAID, MILOGI HUMSE?" AA RAHE H, ABHI PEECHE WALE HANUMAN MANDIR PR, JANA NHI?
Prankster got pranked!
After listening this, we all shocked with fear, and disconnected the call, and I was so damn terrified that I switched my phone on airplane mode and shut down, didi too was terrified and We all started looking for Shikhar bhaiya, who was his friend, and started requesting him, to call him so that we may apologize him for the prank,not actually We were sorry! But since, (Vipin bhaiya) was very close to our Chacha's and ofcourse of the same age group of those, thus if ever he disclosed with them, would be very troublesome for us, and yeah ofcourse would too bring disgrace to us.
So, that particular day, we all ran away avoiding the probable eye contact with him (Vipin bhaiya) after a prank we tried and then finally, the very next day, We called him to our place, said sorry for the prank.
From that day, we never made such amusements! Ofcourse the experience here in this case.
Thus, the so called prank was a prank on us.