Read this amazing Horror story – Bola tha na Gadi mat rokna! written by Apoorva inspired from Red FM 93.5 horror story with some major improvisation.
Comment below in the comment section and appreciate our author.
Ishika and varshit ki Shaadi me Jada waqt nahi hua tha.. kyuki couple working tha isly shadi k bad Jada time hi nhi mila….
Vacation par, dono ne apne Honeymoon k liye Shimla destination decide kra! Ishika ne zaroort ki sabhi chije pack or li thi and varshit was also equally excited!
Dono Friday ki rat ko…hi nikl pade the! Delhi border ko gujre thodi hi Der hui thi… 100-110 ki speed me chlti hui car…. achanak dheeme hote gyi…. Varshit k lakh accelerate dbane k bavjood gadi ek…. road k kinare…ek sun san jagah Ruk gyi!
Ishika…bhi Kafi hairan thi! Varshit ne Bola…. it's okay baby… Kabhi Kabhi heat hone ki vjh se aisa hota h!
Varshit gadi se utra…. or gadi Ka bonut khol kr… check krne lga….sbkuch thk lgne pr…. varshit ne fr se gadi start kri and….seat belt lga kr chalne hi vale the…ki achanak ek ldki..dulhan ki dress ime unki car k glass pr Knock kra…… varshit ne glass down kra…. and vo boli….
Varshit please mujhe age station pr drop krdo…. varshit ishika ki trf dekha…… ishika ko BHI Kuch…ingenuine NHI LGA…..to usne… Kuch response NHI DIA… varshit  use lift dene k ly ready ho Gaya and…. vo teeno….CHL pade….
Karib 20 min bad… ishika ko realize Hua ki…is ldki…ko varshit ka nam Kaise PTA?
Puchna k liye…. Ishika jaisi hi peeche mudi…. vo Dekh Kar…sun pd gyi!
Kyuki vha koi NHI baitha tha!
Ishika…. Varshit Jaise Kuch smjh pate…… dono k kan k Jaise koi behad krib aakr Jaise koi Bola….
"Gadi roki to Acha NHI Hoga"
Ishika ye sun kr….ekdum se…. Bolne lgi…. varshit gadi roko…, varshit gadi roko…. varshit gadi roko…. and varshit na chahne k bavjood… ishika k bar bar…bolne k vjh se.. Varshit ne gadi rok di…..
Gadi rukte hi…. vhi avaj…ek bar fr aawaj aayi
"Bola tha na gadi mat rokna"
Varshit ke gadi rok te hi dono gadi ke bahar Aaye, or dono ne notice kra… ki abhi se 20 min pehle,jha pr vo ruke the…. and jis jgh se us ldki ko lift DIA tha…vo abhi BHI same us jgh pr khade the…. gadi ek inch BHI age nhi badhi thi.
Ishika or varshit mano ye sab dekh kr sun reh Gye!
And us rat unhone Apne trip ko… cancel kr vapas ghr chle aae.!
Jis flat me vo dono rehte the, ishika ki bar bar bolane per ki usko Kuch ageeb chije dikhai deti h…. unhone vo flat bhi badal diya…
Or gadi bhi badal di thi….
Waqt kafi beet chuka tha….or ab Dono Ka ek chota bachha BHI tha!
Ek din…. Varshit nha rha tha.or ishika…. Maternity leave pr ..reh kr…ghr pr hi…munne ka dhyan rkhti thi…. ishika… munne ko… palne me rkh kr… Jaise hi varshit ko towel deke vapas aati h.. vo Dekhti h…. Munna bed pr Apne khilone se khel Raha h….
Ishika ko kafi ajeeb lga…. pr usne Jada..gor NHI kra….ek din.. ishika… brkfst BNA ri thi and….frse varshit ne Apne kpde Iron krane ko bola
Ishika jbtk jati…usne dekha….. varshit… to almost ready h… ishika ne mjk me Bola are vaah…ky baat h…kapde khud iron kr liye…..
Varshit ne mje Lete hue Bola…. nhi us gadi vali bhootni ne kiya….
This was first time…. jab Varshit ne iska zikr kia….
Ishika ne fr se bother nhi kra…usi rat ki bat h… Varshit bed ki right side so ra tha… and Ishika left side…munne k palne ko… Apne…. hath se halka halka dhakka de rhi thi…
Tbhi use aisa lga… Jaise koi opposite direction me…. palne ko dhakka de rha hai….
Ishika…palat k dekhti h… to Kuch bhi ajeeb nhi tha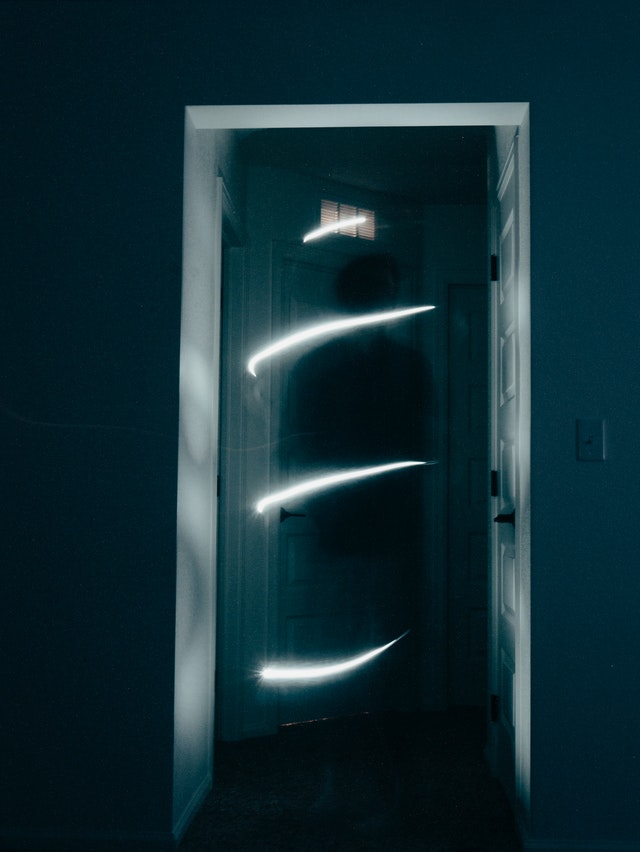 Vo BHI krvat kr k…. Jaise sone lgti h…use Apne upr…ek…alg force lgta h…jase… koi…. Uske upr leta ho… suffocation hote hi….
Jaise vo ankh kholti h… Uske thik upr…. vhi same chehra and fir vhi bat….
"Bola tha na gadi mat rokna"
Call them for office shifting, home shifting, relocation on your fingertips. They are experts packer and mover their main office based at Varanasi location and serve across all the major cities all over India.